Benefits of a Mezzanine for Commercial Cannabis Growers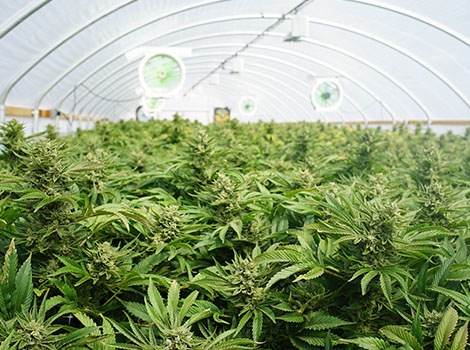 In America today, there is still a lot of debate about the legal use of cannabis. So far, only Colorado and Washington have legalized it for possession recreational use. Currently, there are twenty-three states where it can be used medicinally. Federally, it is still a banned substance. With different state laws and federal complications, there are many hoops to jump through for these business owners and their investors.
All of this legal wrangling means that cannabis growers and dispensaries cannot make the same sort of tax deductions that other companies can. This raises the price of doing business and limits their overall resources. The growth of these businesses in spite of all these challenges speaks to their determination and the public demand for the product. There is still a fair amount of legal controversy about the use of this product, but that isn't stopping the industry from growing.

How Can A Mezzanine Help?

One of the most significant challenges these cannabis growers face is finding and maintaining locations to produce their product. Thanks to all of the quarreling over the legality of their industry, many growers have set up their cultivation rooms in a warehouse or indoor facilities. This need for indoor spaces has raised the market rate for warehouse spaces even higher. Growing indoors brings control and security, but it has the inherent hurdle of limited space and storage options.
Many of these growers have massive locations, but they might not be making the most of their space. A mezzanine is an excellent solution for these limitations. Just as an example, let's say someone purchased a 50,000 sq ft location to use for cannabis cultivation. Theoretically, they could grow about 50,000 sq ft of their product. Just by adding a single mezzanine that is one-third the size of their building, they would increase their available growing space to 65,000 sq ft.
The Mezzanine Distributors Advantage
When you work with Mezzanine Distributors, a mezzanine of that size would be about $20 per sq ft. These structures are also a one-time purchase, there is no monthly rental fee like there is with warehouse space. As a grower, you can give your business significantly more growing area at a fraction of the price of getting a new location or building an addition.
When you partner with us, you will receive a free consultation to evaluate the ways your location will benefit from a mezzanine. Your structure is then pre-fabricated, and the layout is designed to compliment your facility. We have our installation crews that will be on-site to assemble the mezzanine for you as well. We know that commercial cannabis cultivation rooms have specific requirements to provide the best environment for growing. Our inventory has many types of flooring and rack storage options available.  
These options will make the most of your space, cut your costs, and maximize the output of your resources. We work with a wide variety of industries because our mezzanines offer effective solutions for nearly anyone. Commercial cannabis and hemp growers have proven themselves to be resilient and innovative problem-solvers. Mezzanine Distributors can help them solve one of their biggest problems just by expanding their vertical space.