Increase Storage, Not Space with Pallet Racking Systems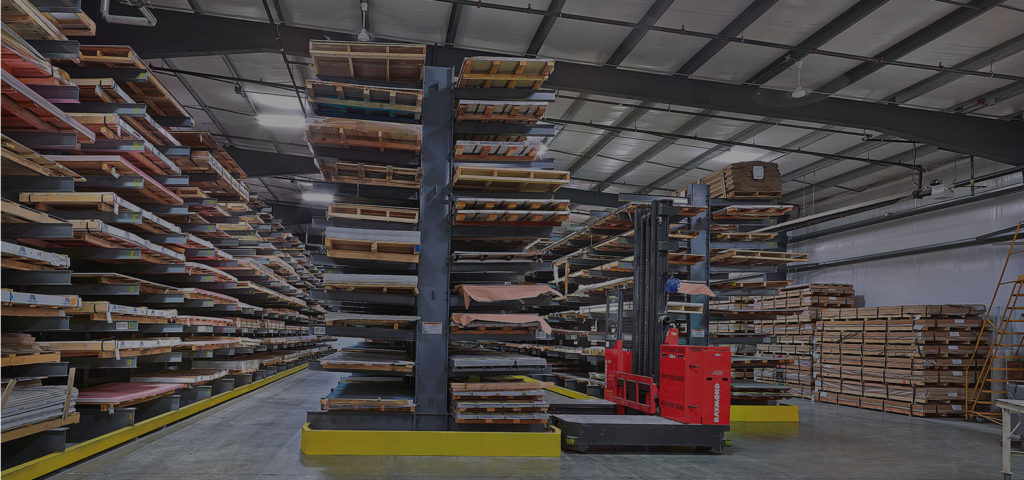 Here at Mezzanine Distributors, our mission has always been to help companies find the most effective space-maximizing solutions for the functions of their business. Sometimes those solutions are our pre-fabricated mezzanines, but there are also times when a client needs other types of solutions. We expanded our services to fit those needs with a wide range of racking systems.
Racking Storage Solutions
Optimizing your storage space and making the most of your available floor area means delivering the right systems for your business. We offer a large variety of racking options because we serve a variety of industries. Once you come to us with your requirements, we can help select the best system for your business operations. Our solutions are all about setting your business up for new opportunities. We will be able to increase your storage space without taking away from your production area.
Working Vertically
Our pallet racking systems help you work vertically by offering an organized and secure way of accessing your products while taking up the least amount of floor space. These storage systems can be added to a mezzanine, but they can exist on their own just as well. We will work with you to design a layout and structure that empowers your workforce. Let's take a more detailed look at the racking systems we offer.
Selective Warehouse Racking

: This design offers ease of access combined with structural options that can adapt to your facility; this is the most common pallet storage system. The structure itself is simple to build and set up with a boltless, hardware-free teardrop design. This design also enables straightforward access for material handling equipment like lift trucks or forklifts.

Push Back Racking

: Push-back pallet rack systems use gravity and wheeled carts to make their pallets more available for picking. The rails of the racking system are slightly tilted towards the face of the pallet pick. This design allows lift truck operators to load pallets onto the wheeled carts and then push them back with the next pallet as they load it. By increasing storage density while maintaining pallet accessibility, push back racking typically pays for itself in the long-term. Low-profile cart height makes the most of your vertical space within the rack and offers higher visibility.

Pallet Flow Racking

: For the right customer, this can be the perfect option. It is also called a 'gravity flow' design. Metal rollers and gravity work together to feed pallets into the appropriate pick positions. It is built specifically for a first in, first out style of product management. This design allows for your facility to have a flow of products. As items stream out, it makes room for the next, and the flow continues.

Drive-in Racking

: This is a cost-effective solution that offers a very high storage density, but it is only recommended for certain businesses or facility structures. If misused, drive-in racking can result in large amounts of wasted space when the inventory is not cycled through often enough. This racking style emphasizes storage density over product selectivity.

Cantilever Racking

:  We recommend this system for companies that specialize in products that do not fit in standard racking systems. They can be used effectively in locations that sell lumber, hardware stores, or plumbing supplies. A cantilever system is free-standing with horizontal rack beams that extend out from vertical columns. This presents the opportunity for excellent horizontal storage space. This formation also makes loading and unloading quick and easy. This type of storage is perfect for heavy-duty items like sheet metal, bar stock, lumber, large rugs, or even furniture.

Carton Flow Racking: Carton flow can be used in a number of ways, but all of them follow the same principles. Your boxes or products are loaded onto the backside of the angled pallet racks and picked out of the other side once they slide the bed of roller lanes. The pallet rack accessories can be customized down to the roller wheels to fit your facility and the types of products you work with.

There are no hidden terms and conditions when it comes to Mezzanine Distributors; just high-quality, practical solutions with reliably high value. When it comes to warehouse storage, there is no one else that can deliver the effective storage space we can at the value we provide.